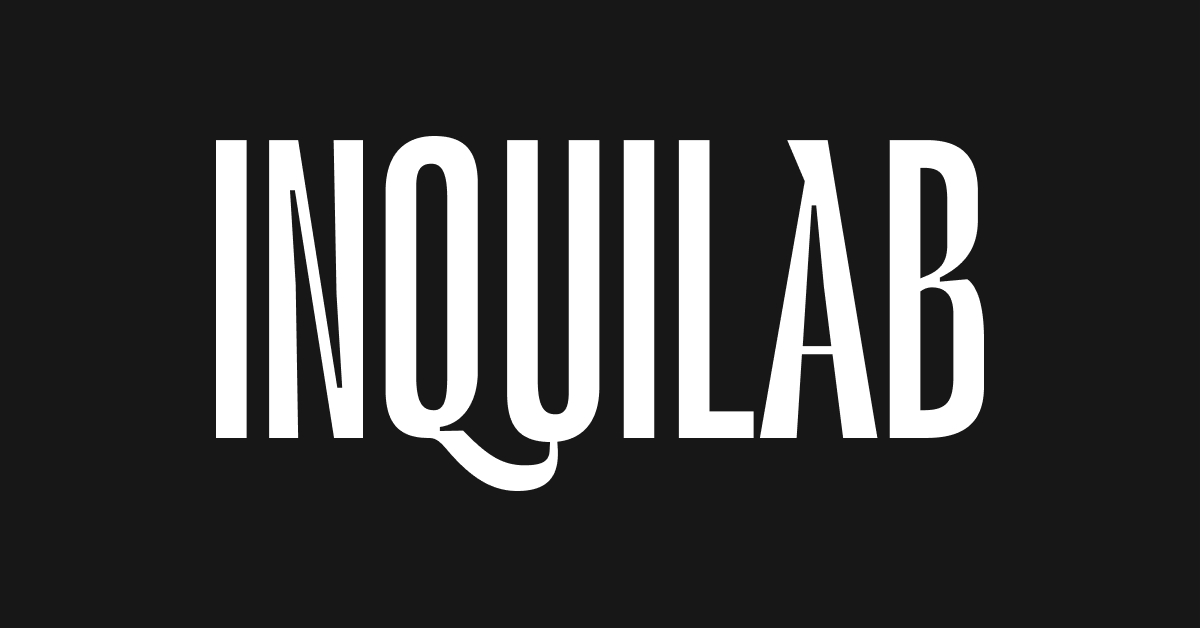 Inquilab is a series of pamphlets co-authored by a community of writers, academics, and creatives on Indian politics and popular resistance — owing to the crisis in the democratic fabric of the country.
LOGOMARK
A high contrast,
free and libre typeface
was picked for the logo, in step with the philosophy of the project.
It also opens the character up to be modified as the publications expand to multiple languages in the future.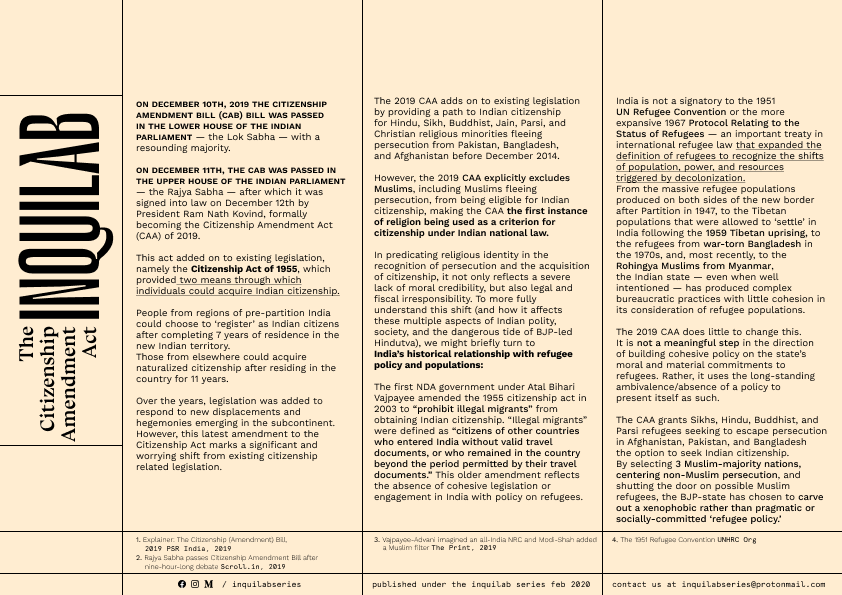 TOOLS
The publication is constructed in
figma
, a platform that opens itself up to collaboration with copywriters.
DELIVERABLES
A4 sized pamphlets
The content is also available in the form of swipeable social media posts.
ROLE
Designing and copyediting.
For me, being involved in the project is a trifold act informed by activism, academia, and aesthetics.
SCOPE
The project is still ongoing and responds to current events, resulting in a quick turn-around from all facets of production.