in another room

OVERVIEW
in another room is a platform for sharing auditory experiences when you're alone.
ROLE
Lead Designer
Research
MENTOR
Kiel D. Mutschelknaus
SCOPE
Speculative Design
Brand Identity
User Research
Interface Development
TOOLS
Cinema4D
figma
Adobe Photoshop
Adobe InDesign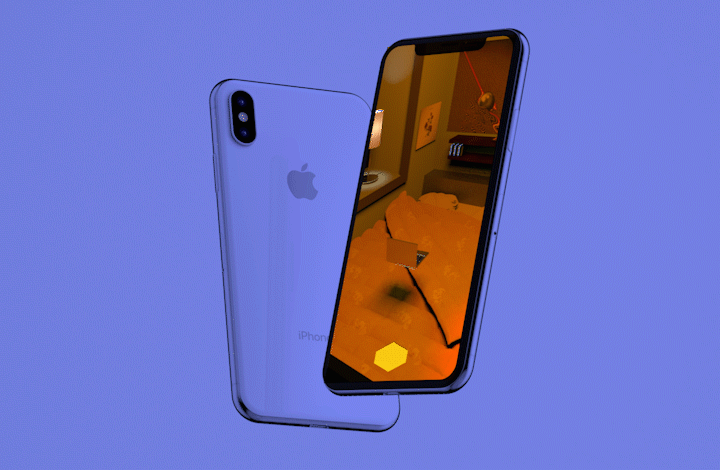 THE PROBLEM

Outside of concerts and in-person venues, the music community does not have a proper platform dedicated to bolstering the social relationships that are built around music sharing.
HOW I APPROACHED IT

From the very beginning to the end, this project was designed with a close feedback loop with researching and interacting with how people consume music as a distant collective.

What started initially as chats about frustrations turned into brain storming sessions of building out a platform and brand that embraces the feeling of being away and yet audibly connected.
KEY METHODOLOGY


Rapid Research / Contextual Inquiry
Competetive Analysis
User Research

DESIGN CHALLENGE
How might we build a social network around the digital celebration of music?
User Requirements
The various contexts of the technology being used.
Audiences:
Those who are music producers and want to share their original content

Users who are passionate about their music taste and want to share their library with friends / followers, have a tough time adjusting to the lifestyle changes and lack of social activity around celebrating music.

Fans who want to support creators.
Research


COMPETETIVE ANALYSIS
Provided us a strong context of the current product market.

Pain Points

No way of synchronous sharing of music while preserving shared tracks over time (apart from making a playlist)

Cant connect with friends over what they are listening to.

Hard for artists to streamers with people in comment section after the fact.

POOR INTERFACE
The current experience failed to present the interactive options and layers of experience to the user withoutvisual hinderance.
TEDIOUS PROCESS
Users have to play music/import form Spotify and stream video on Instagram. To control the song's status the video needs to be paused and the user has to exit out of the app.
No in–app integration.
Scope Analysis

Made prioritizing features and managing scope easier.
M Must have
Sharing tracks

Listening History

Comments section is ontologically separate from video component

S Should have
C Could have
W Wont have
Multiple video sharing

Independent music streaming

+ Want to have
Dark mode for night viewing

Customizable Design to personalize your room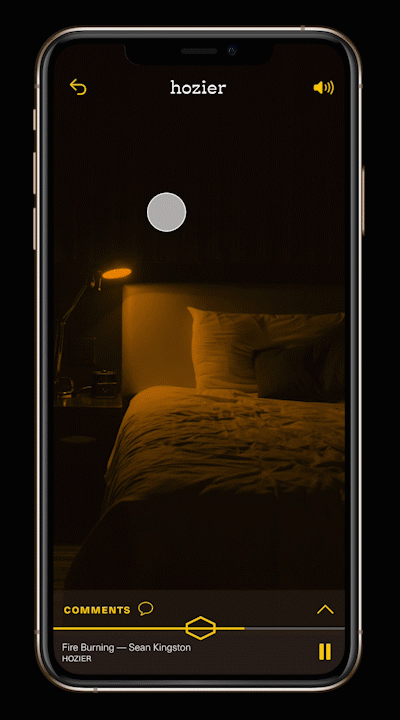 Integration
Audio, Video & Sharing have equal emphasis
Added Features
for bolstering the social experience
Hierarchy & Ontology
Adjusted information architecture to be less overwhelming, revised ontology of which action is permissible on which screen
Before

A disparate system that fails to consider
the community aspect of the experience of music.
After

A cohesive ecosystem focused on elevating a sense of solidarity and solace while preserving the sense of distance that comes with being quarantined.