ABOUT

Obvious is a product and strategy consultancy creating digital experiences across design, mobile applications and web technologies.
ROLE
Interface Design
Branding
Documentation
OBJECTIVE

Designing for an insight into the process of strategizing

I collaborated with the Communications team to publish case studies focused on providing insight into the shifting nature of the process through which we design for our communities. I worked across a spectrum of projects, including Myntra, Simple, 2Gud & Gojek. Inspired by Obvious, my work is themed under four processes: Transform, Discover, Nurture and Catapult.
TRANSFORM

Myntra

Transform strategic initiatives into actionable goals
Highlighting Myntra's product range through a seamless search

To provide consumers with a seamless display under a particular category, the team transformed the search experience to be more intuitive. The new design allowed for easy viewing of multiple options on the same page and all images once loaded remained and adjusted their quality according to the device.
I developed this illustration to demonstrate how network requests were made simultaneously to fetch more results at the bottom.
By minimising the number of times images needed to be downloaded, the app optimised memory utilisation and never stuttered.
DISCOVER

Simple

Discovering pressing user needs to define new opportunities
Consistently immersing in user environments to navigate unique challenges
With the active support of healthcare officials and the government, the team first tackled the problem of nurses following up via phone calls and recording information manually.
This illustration demonstrates the old-school yet concrete solution of DTMF tones (Dual Tone – Multi-Frequency). As this was easy to implement and supported by most platforms, it helped the team replace traditional registers and phone calls and maintain confidentiality.
Once actualised, the nurses' phone numbers were masked and routed through a proxy. The app dialled a toll-free number each time a nurse tried to call a patient and played the patient's number as DTMF tones.
Simplifying search for a faster patient registration experience on the app
With this special prototype, I studied interactions of multiple nurses to quantitatively understand whether the feature worked.
It significantly reduced the time otherwise taken to find a previously registered patient. Since it helped nurses find out faster if the patient was already registered, it also eased their effort on adding a new patient to the database.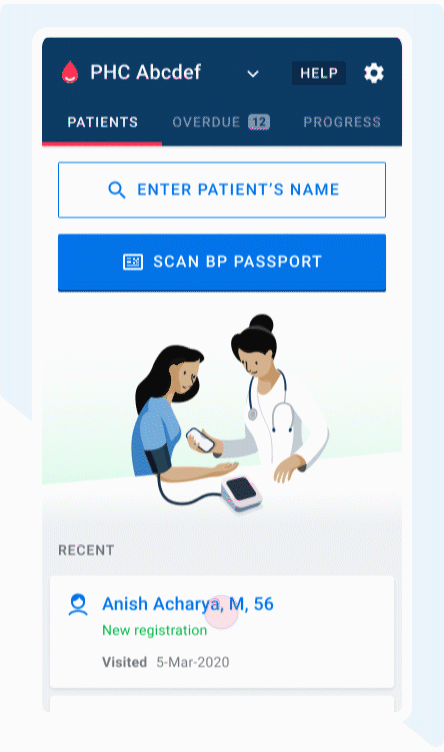 NURTURE

2Gud

Nurturing new product initiatives to product-market fit

Building a re-commerce platform that retains the trusted Flipkart experience


By creating experimental prototypes, I fine-tuned the documentation of 2Gud's capabilities to suit the needs of refurbished buyers.


2Gud taps into existing systems such as log-in, search, checkout and payments to create strong synergy and retains the trusted Flipkart experience. It granted consumers log-in access with their Flipkart credentials to let them use their saved cards and addresses, eliciting a favourable response.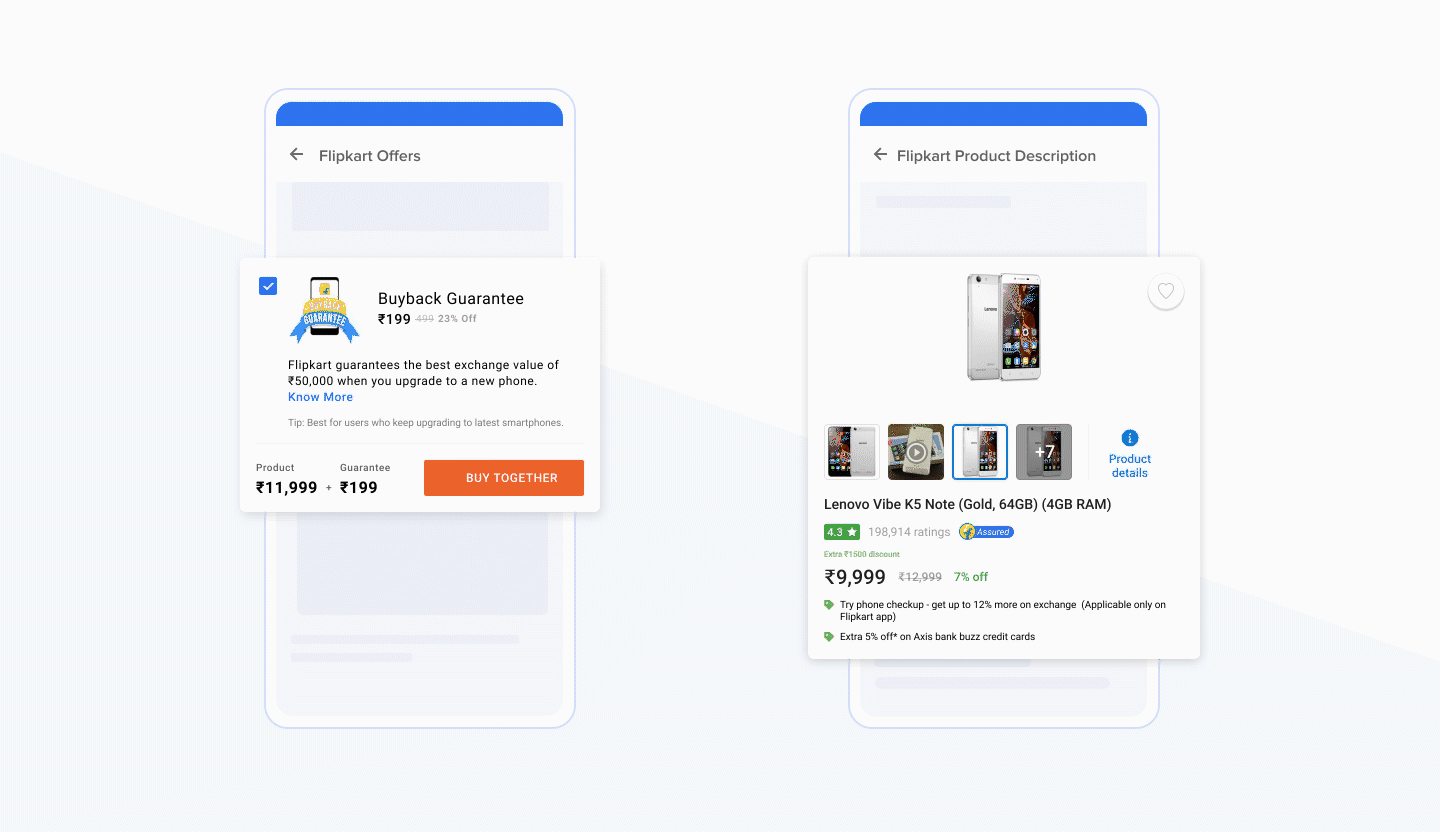 CATAPULT

Gojek
catapulting an existing product towards scalable systems and new growth stages
.
Optimising background processes by
placing trust in driver partners

Originally, the Gojek app was designed to block the driver partner in some instances to avoid confusion or misuse. In case of a grocery order, for example, the driver partner had to upload a bill to ensure that the amount paid by a user coincided with the actual bill. But the driver partner could not proceed until the bill was uploaded, sometimes spending too much time on the app or getting stuck indefinitely due to poor internet connection.
To resolve this issue, the solution automated background processes throughout the journey on the app. This meant that, in case of a grocery order, driver partners were now permitted to proceed to the delivery location, while the receipts were uploaded in the background by the time they reached the user's location.
Bundling multiple journeys into one for rapid multiple completion
Driver partners of Gojek could only view the next leg of their trip once the current leg had been completed. In case of multiple deliveries or trips, this hampered their efficiency and led to a higher order fulfilment time since they could not plan their routes accordingly.
To let them make an informed decision and complete multiple deliveries while saving time, an easy toggle between journey views was introduced. Driver partners could now easily swipe up on the trip card and take a peek at their overall trip, without exiting their current trip leg. This helped optimise their average order completion time and enabled Gojek to service a higher number of daily orders as a result.